Race to Submit is challenging high schools in Riverside County to increase their Free Application for Federal Student Aid (FAFSA) submission rates and help students discover the financial aid available to them.
Free and Reduced-Price Meals are available to families who believe they may qualify. If your family chooses to apply, please complete a" Free and Reduced -Price Meal Application Form." The forms can be obtained and returned (completed) to any school office. You will be notified by mail of your child's status. Until notification, you must provide your child with a lunch or lunch money.
You may apply for Meal Benefits online!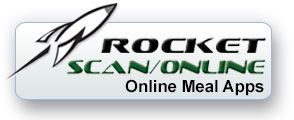 Only complete one application per family. The information you give will...... Read More
About
The mission of the Perris Union High School District is to provide quality educational programs and meaningful opportunities which encompass the intellectual, social, emotional, and physical aspects of all students within the district and which will enable them to become productive members of society.