PVHS Back to School Night
Wednesday, August 30, 2017, 6:00 - 8:00 p.m.
Parent/Guardian,
You are invited to join Wildcat Staff for Back to School Night!   This is your opportunity to experience your student's daily schedule. During the evening, you will have an opportunity to: 
Meet your student's teachers and school administrators. Learn classroom procedures and content standards. Review instructional goals, activities, and curriculum. Tour the campus. Enjoy the talents of some of our student groups.
Please have your student fill in his/her schedule on the form attached below.
Campus maps will be available at the school to...... Read More
Our 2nd Annual Maker Camp will join Paloma Valley & Heritage High School together for four days of creative projects this summer. A Maker Camp is a place where you will use materials to build things like balloon powered race cars, mason jar LED light displays, custom momentos from our laser cutter, and many more projects that combine design, engineering, and technology.
Cost: The event is FREE to all students and includes breakfast and lunch.
Location: Paloma Valley Campus in the Makerspace. It is located next door to the Media Center in the Admin Building. 31375 Bradley Rd, Menifee, CA...... Read More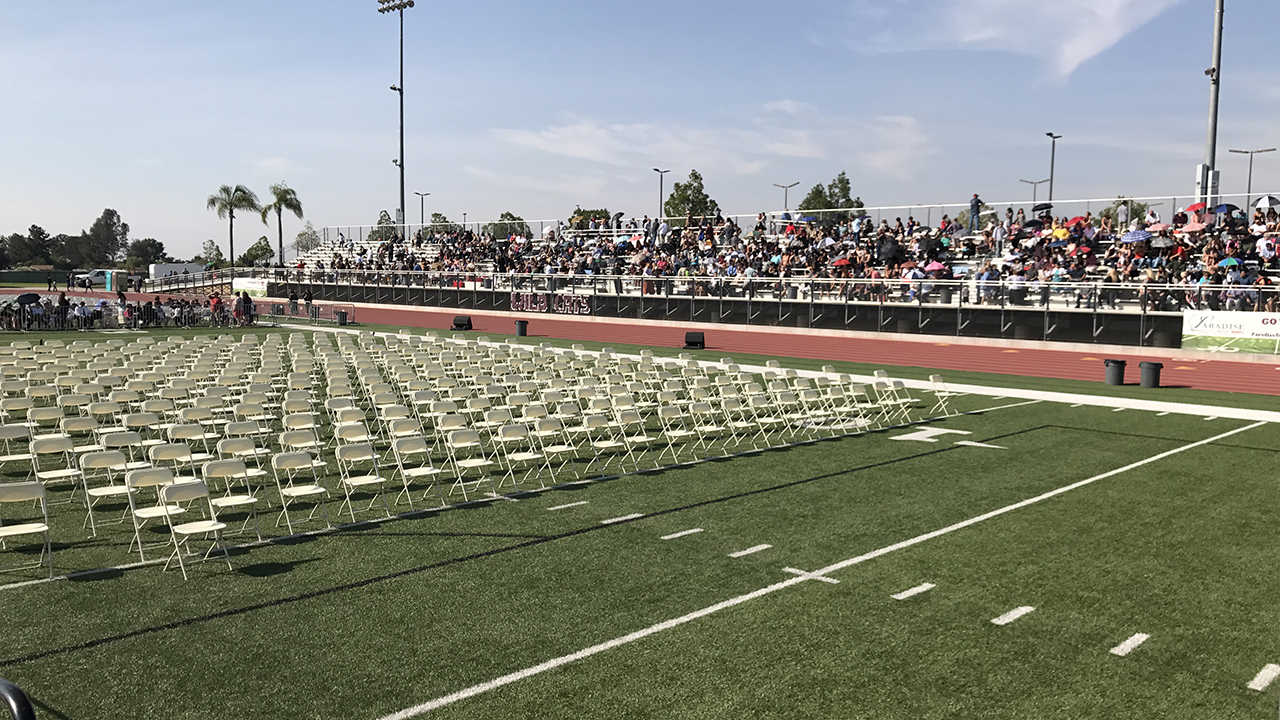 Please watch our 2017 Graduation Ceremony Livestream at: https://youtu.be/khXXDto7Tys
About
The mission of the Perris Union High School District is to provide quality educational programs and meaningful opportunities which encompass the intellectual, social, emotional, and physical aspects of all students within the district and which will enable them to become productive members of society.